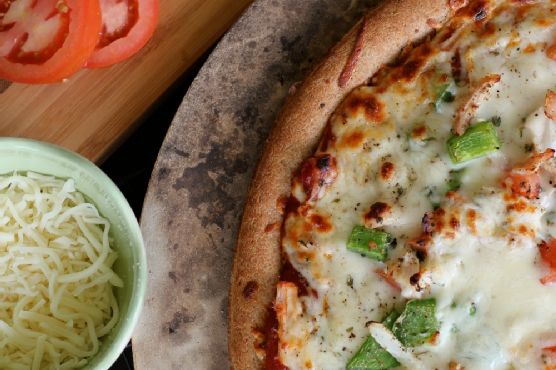 You can never have too many main course recipes, so give Turkey Tomato Cheese Pizzan a try. For $2.04 per serving, this recipe covers 22% of your daily requirements of vitamins and minerals. This recipe makes 6 servings with 242 calories, 19g of protein, and 8g of fat each. 910 people have made this recipe and would make it again. This recipe is typical of Mediterranean cuisine. From preparation to the plate, this recipe takes approximately 15 minutes. A mixture of bell pepper, onion, tomato sauce, and a handful of other ingredients are all it takes to make this recipe so yummy. To use up the pepper you could follow this main course with the Dr. Pepper Cake with Flour Cooked Frosting as a dessert. All things considered, we decided this recipe deserves a spoonacular score of 94%. This score is outstanding. Try Turkey Tomato Pizza, Tomato Cheese Pizza, and Cheese & Tomato Pizza for similar recipes.
Turkey Tomato Cheese Pizza Instructions
Heat up your grill to 450 degrees.Start off with your whole wheat crust and spread the tomato sauce evenly over the top. Add a little cheese, bell pepper, onion, turkey and create a layer.Top with another layer of cheese, turkey, tomato, bell pepper, onion.Add another layer of cheese, and then sprinkle with pepper.Place the pizza on a ceramic grill plate and place into the grill.Grill for 6-10 minutes, or until cooked as desired.Slice, and serve immediately.
Credit: Jen West