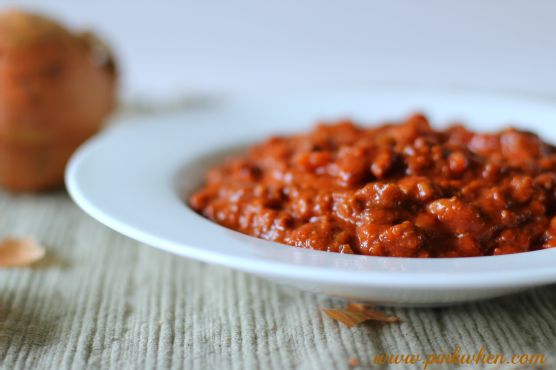 The recipe The Best Chili is ready in about 2 hours and 10 minutes and is definitely a spectacular gluten free and dairy free option for lovers of American food. For $2.01 per serving, this recipe covers 29% of your daily requirements of vitamins and minerals. This recipe makes 8 servings with 323 calories, 33g of protein, and 7g of fat each. This recipe from Pink When has 65475 fans. It works well as a rather cheap main course. It can be enjoyed any time, but it is especially good for The Super Bowl. A mixture of group pepper, oregano, tomato paste, and a handful of other ingredients are all it takes to make this recipe so flavorful. To use up the white sugar you could follow this main course with the Whole Wheat Refined Sugar Free Sugar Cookies as a dessert. All things considered, we decided this recipe deserves a spoonacular score of 97%. This score is outstanding. Try 5th Annual Chili Contest: Entry #2 – Jamaican Jerk Chili + Weekly Menu for similar recipes.
The Best Chili Instructions
Brown the lean ground beef in a deep skillet. Cook over medium heat until cooked all the way through, and then drain.
In a large pan over high heat add in all of your additional ingredients: cooked ground beef, tomato juice, kidney beans, pinto beans, water, tomato paste, chili powder, cumin, black pepper, oregano, sugar, cayenne pepper, bell pepper, and chopped onions.
Bring to a boil.
Once your large pot of chili has started to boil, lower the heat and simmer for 2 hours uncovered.
Credit: Jen West