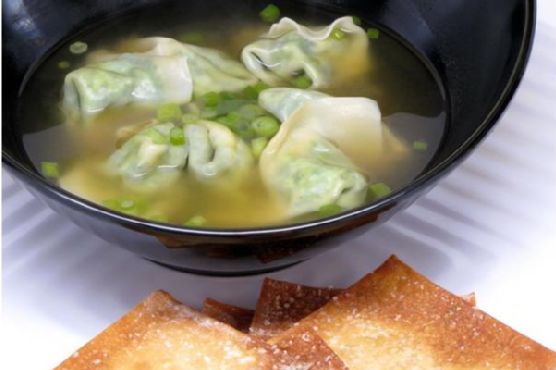 Spinach Soup With Wontons might be just the main course you are searching for. This recipe serves 4 and costs $2.43 per serving. One serving contains 261 calories, 14g of protein, and 4g of fat. 1 person has tried and liked this recipe. Autumn will be even more special with this recipe. A mixture of pepper, scallions, chili sauce, and a handful of other ingredients are all it takes to make this recipe so delicious. To use up the soy sauce you could follow this main course with the Panna Cotta with Strawberry-Vin Santo Sauce as a dessert. This recipe is typical of Chinese cuisine. All things considered, we decided this recipe deserves a spoonacular score of 78%. This score is solid. Try Spinach and Artichoke Wontons, Spinach-and-pork Wontons, and Butternut Squash and Spinach Stuffed Wontons for similar recipes.
Spinach Soup With Wontons Instructions
For this recipe, be sure to use a pot that is large enough that the wontons have room and dont get all piled on top of one another.
Mix spinach, ricotta, basil and pepper in a blender until smooth.
Place 1 T filling in each wonton and fold according to package instructions being sure to seal the last fold with a bit of water.
Bring broth, soy and chili sauce to a boil.
Add wontons and scallions and bring back to a boil.
Cover and reduce heat and simmer 3 minutes or until wontons are tender.
Credit: Foodista.com – The Cooking Encyclopedia Everyone Can Edit