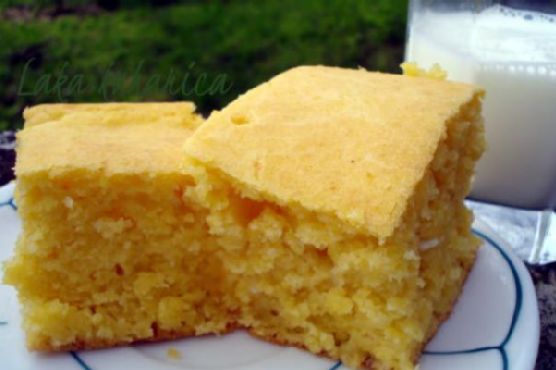 The recipe Soft Croatian corn bread - proja could satisfy your Southern craving in about 45 minutes. This recipe makes 6 servings with 614 calories, 17g of protein, and 26g of fat each. For 95 cents per serving, this recipe covers 18% of your daily requirements of vitamins and minerals. Not a lot of people made this recipe, and 6 would say it hit the spot. A mixture of olive oil, mineral water, eggs, and a handful of other ingredients are all it takes to make this recipe so scrumptious. It is a good option if you're following a vegetarian diet. All things considered, we decided this recipe deserves a spoonacular score of 66%. This score is solid. Try Croatian Bread Dumplings, Croatian Walnut Swirl Bread (Povitica), and Grandma's Povitisa (Po-vuh-teet-zuh) Povitica Croatian Nut Bread for similar recipes.
Soft Croatian corn bread - proja Instructions
Mix and combine eggs, salt, corn and wheat flour, instant polenta, baking powder, olive oil, and yogurt
Gradually add as much mineral water as needed to make a quite thin batter.
Mix in and combine cottage cheese.
Pour batter into the baking pan lightly greased with butter and bake in oven at 220C for about 30 minutes or until the proja - corn bread is baked (trick with a toothpick).
Credit: Foodista.com – The Cooking Encyclopedia Everyone Can Edit