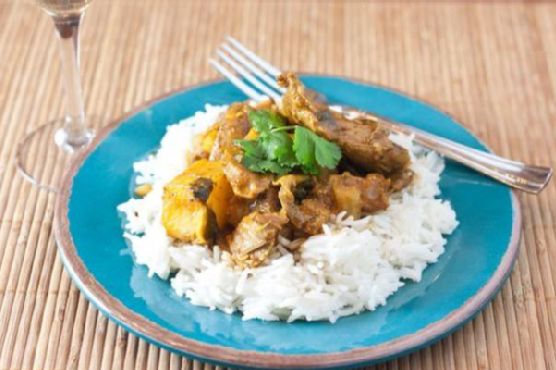 The recipe Slow Cooker Lamb Curry is ready in about 45 minutes and is definitely a super gluten free option for lovers of Indian food. For $3.57 per serving, this recipe covers 42% of your daily requirements of vitamins and minerals. This recipe makes 8 servings with 568 calories, 67g of protein, and 24g of fat each. Head to the store and pick up baking potatoes, rosemary, ginger, and a few other things to make it today. To use up the curry paste you could follow this main course with the Chocolate Hazelnut Decadence Cake Pop as a dessert. 19 people have made this recipe and would make it again. A couple people really liked this main course. All things considered, we decided this recipe deserves a spoonacular score of 93%. This score is spectacular. Try Leg of Lamb for the Slow Cooker / Crock Pot, Slow Cooker Lamb Shanks, and Slow Cooker Lamb Stroganoff for similar recipes.
Slow Cooker Lamb Curry Instructions
Pull out your slow cooker and add everything into the pot with the exception of the yogurt.
Now turn on your pot, setting it on low for the next 4-6 hours or high for the next 3-5.
When the time is up, open up your slow cooker, grab your yogurt and stir it into the curry.
Serve over rice.
Credit: Foodista.com – The Cooking Encyclopedia Everyone Can Edit