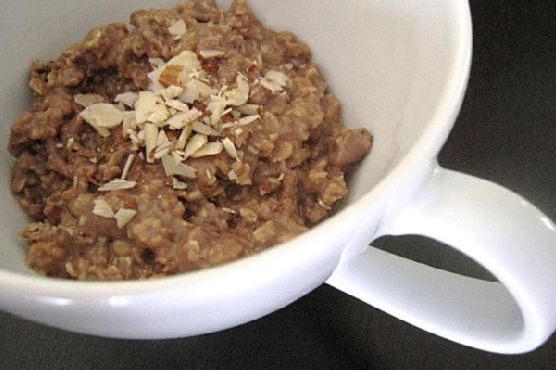 If you have around around 45 minutes to spend in the kitchen, Peanut Butter And Chocolate Oatmeal might be an outstanding gluten free and lacto ovo vegetarian recipe to try. For 67 cents per serving, this recipe covers 24% of your daily requirements of vitamins and minerals. This recipe serves 1. One portion of this dish contains roughly 19g of protein, 14g of fat, and a total of 466 calories. It works well as a Southern breakfast. If you have cup cooking oats, crunchy peanut butter, agave, and a few other ingredients on hand, you can make it. Only a few people made this recipe, and 1 would say it hit the spot. It is brought to you by Foodista. With a spoonacular score of 89%, this dish is spectacular. Similar recipes include Browned Butter Peanut Butter Oatmeal Chocolate Chip Cookies, Chocolate and Peanut Butter Oatmeal, and Chocolate Peanut Butter Oatmeal.
Peanut Butter And Chocolate Oatmeal Instructions
Microwave all ingredients in a small bowl or mug for 1 minute, stir and enjoy! Serve with crushed peanuts or almonds for some extra crunch!
Credit: Foodista.com – The Cooking Encyclopedia Everyone Can Edit