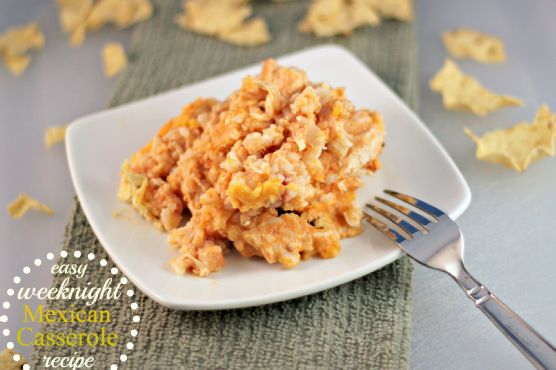 The recipe Mexican Casserole could satisfy your Mexican craving in around 1 hour and 5 minutes. This recipe serves 6 and costs $1.97 per serving. This main course has 494 calories, 33g of protein, and 19g of fat per serving. It can be enjoyed any time, but it is especially good for Autumn. 503 people have made this recipe and would make it again. Head to the store and pick up salsa, monterrey jack, cream of chicken soup, and a few other things to make it today. To use up the salsa you could follow this main course with the Dessert Strawberry Salsa as a dessert. It is a good option if you're following a gluten free diet. All things considered, we decided this recipe deserves a spoonacular score of 79%. This score is solid. Try Mexican Cornbread Casserole – make a Mexican casserole dinner that is easy to make, and reheats well, Mexican Casserole, and Mexican Casserole for similar recipes.
Mexican Casserole Instructions
Take a large pot and ring water to a boil. When finished, place you chicken breasts in to boil for 20 minutes or until cooked. Take a smaller pan and cook rice as directed. Allow both rice and chicken time to cool when once fully cooked. Heat over to 350 degrees. Take cooled chicken breasts and shred, or cut into bite size pieces. Add into a large mixing bowl. Stir in cooked rice, 2 cups of Monterrey Jack cheese, and 1 cup of Cheddar. Stir in both soups, chopped onion, and salsa.Take a 9 x 13 baking dish and coat with non stick spray. Place mixture into the 9 x 13 dish and cover with the remaining cup of cheddar cheese. Bake for 40 minutes. Allow to cool before serving.
Credit: Jen West