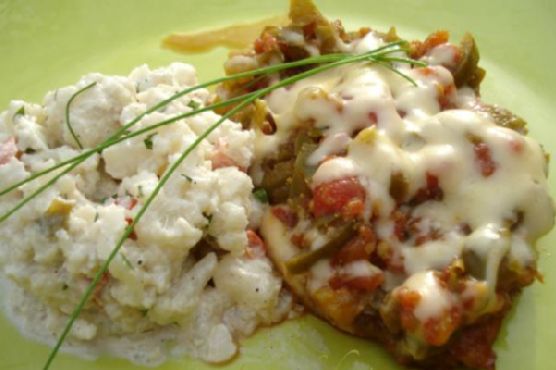 Chili chops with cauliflower salad might be just the main course you are searching for. This gluten free recipe serves 4 and costs $3.0 per serving. One serving contains 454 calories, 34g of protein, and 26g of fat. 10 people have made this recipe and would make it again. It is perfect for The Super Bowl. Head to the store and pick up canned tomatoes, salt, tarragon, and a few other things to make it today. To use up the salt and pepper you could follow this main course with the Dr. Pepper Cake with Flour Cooked Frosting as a dessert. This recipe is typical of American cuisine. From preparation to the plate, this recipe takes around 45 minutes. All things considered, we decided this recipe deserves a spoonacular score of 88%. This score is great. Try Lamb Chops with Cauliflower and Raisins, Chili Chops, and Chili Chops for similar recipes.
Chili chops with cauliflower salad Instructions
Season chops with salt and pepper and brown them in a nonstick skillet over medium-high heat for about 2 minutes per side.
Combine salsa, chilies and cumin in a bowl. Pour mixture over chops. Reduce heat to low, cover skillet and simmer chops 5 minutes or until cooked through.
Mix cheeses in a bowl. Divide cheese mixture over chops, cover and cook 1 minute, just until cheese melts.
Cauliflower salad:
Cook cauliflower florets in a large pot of salted, boiling water until tender-crisp, 5 to 10 minutes. Drain and rinse under cold water.
Or cook in MWC for 15 minutes.
In a large bowl, combine mayonnaise, lemon juice and tarragon. Add cauliflower, jalapeno, salt and pepper.
Mix well until cauliflower florets are evenly coated with dressing. Chill at least 30 minutes for flavors to blend. (Can be made ahead. Store in an airtight container and refrigerate up to 24 hours.)
Sprinkle with parsley just before serving.
Credit: Foodista.com – The Cooking Encyclopedia Everyone Can Edit