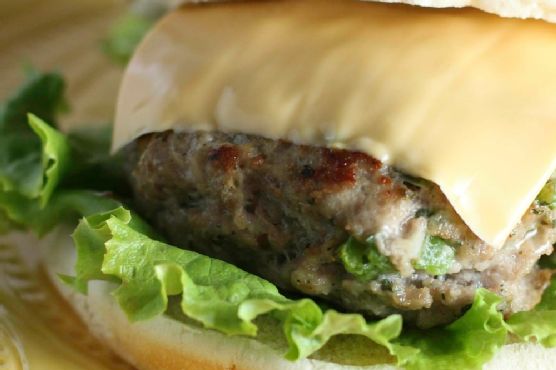 Chicken Ranch Burgers is an American main course. One portion of this dish contains approximately 44g of protein, 14g of fat, and a total of 358 calories. For 94 cents per serving, this recipe covers 21% of your daily requirements of vitamins and minerals. This recipe serves 3. 5 people have tried and liked this recipe. It is a good option if you're following a dairy free diet. From preparation to the plate, this recipe takes around 25 minutes. A mixture of chicken, bread crumbs, ranch seasoning, and a handful of other ingredients are all it takes to make this recipe so delicious. It is brought to you by Pink When. All things considered, we decided this recipe deserves a spoonacular score of 33%. This score is not so super. Users who liked this recipe also liked Chicken Ranch Burgers, Buffalo-Ranch Chicken Burgers, and Buffalo Chicken Ranch Burgers.
Chicken Ranch Burgers Instructions
Heat oven to 400. Add chicken, onion, pepper, bread crumbs, and ranch seasoning to a mixing bowl. Mix ingredients well. Scoop and make 3 large burger patties. Place in skillet and cook on medium low heat to sear juices and brown the patties. Place skillet with patties into the oven and bake for 15 minutes, or until patties are cooked thoroughly. Serve with your favorite toppings.
Credit: Jen West