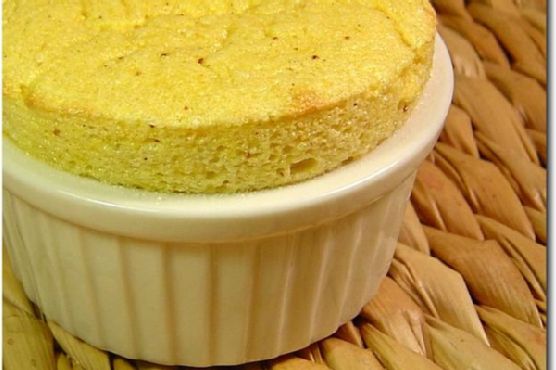 One serving contains 236 calories, 6g of protein, and 18g of fat. This recipe serves 4 and costs 81 cents per serving. 2 people have made this recipe and would make it again. If you have egg whites, egg yolks, heavy cream, and a few other ingredients on hand, you can make it. From preparation to the plate, this recipe takes around 45 minutes. It is a good option if you're following a gluten free, primal, and vegetarian diet. All things considered, we decided this recipe deserves a spoonacular score of 40%. This score is pretty good. Try Side Dish Saturdays: Twice Baked Butternut Squash, Easy Butternut Squash Skillet – My New Favorite Side Dish, and Thanksgiving Side Dish: Maple Bacon Pecan Roasted Butternut Squash for similar recipes.
Butternut Squash Souffle Side Dish Instructions
Puree butternut squash with blender and set aside to let cool.
In a small saucepan, heat cream, milk, nutmeg, cinnamon, ginger and vanilla to a simmer.
Meanwhile, in a separate bowl, whisk yolks and sugar until pale yellow.
Add a cup of the hot cream mixture very slowly into yolks while continuing to whisk.
Then add yolks and cream back to saucepan and keep stirring over low heat.
Mixture should thicken in a few minutes, then turn off heat and incorporate into squash puree.
Preheat oven to 375 degrees, making sure the rack is near the bottom.
Place a baking sheet in the oven.
Butter your ramekins and dust the insides and rims with sugar.
Then take egg whites in a clean bowl and whisk until glossy. It should form stiff peaks when you remove your whisk from the bowl, and should be able to hold the weight of an egg.
Use a spatula to combine the egg whites scoop by scoop into the squash mixture, making sure they form a fully homogeneous mixture, but do not overmix.
Carefully scoop your mixture into the ramekins up to the rims.
Bake on lower rack for about 25 minutes, or until tops are golden brown.
They should rise, but with firm tops and jiggly centers.
Credit: Foodista.com – The Cooking Encyclopedia Everyone Can Edit