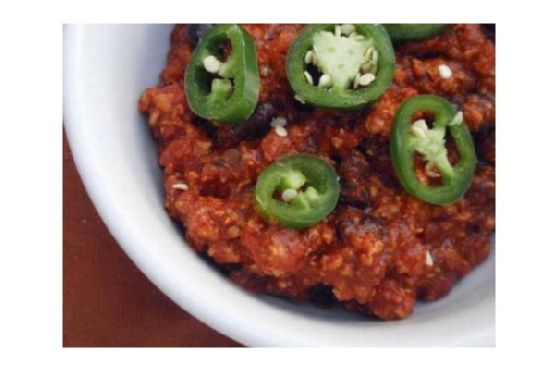 Best Buffalo Chicken Chili might be just the American recipe you are searching for. For $2.47 per serving, this recipe covers 32% of your daily requirements of vitamins and minerals. This main course has 298 calories, 29g of protein, and 7g of fat per serving. A mixture of chicken breasts, chili powder, paprika, and a handful of other ingredients are all it takes to make this recipe so scrumptious. To use up the salt and pepper you could follow this main course with the Dr. Pepper Cake with Flour Cooked Frosting as a dessert. Not a lot of people made this recipe, and 1 would say it hit the spot. From preparation to the plate, this recipe takes around 45 minutes. It can be enjoyed any time, but it is especially good for The Super Bowl. It is a good option if you're following a gluten free and dairy free diet. All things considered, we decided this recipe deserves a spoonacular score of 79%. This score is solid. Try Buffalo Chicken Chili, Buffalo Chicken Chili, and Buffalo Chicken Chili for similar recipes.
Best Buffalo Chicken Chili Instructions
Put chicken breasts in food processor to grind up if you can find ground chicken breast, you can use that too. Heat oil and add ground chicken and cook about 10 minutes on medium heat until no longer pink. Rinse out processor and add carrots, celery, garlic and red pepper and puree. Add to chicken mixture and cook about 5 minutes until veggies start to soften.
Next add the rest of the ingredients, put stove on simmer and cook for 1 hour.
Nutrition Per Cup: 239 calories, 3.4 fat, 29 carbs, 7.5 fiber and 23.5 protein.
Good points: low in saturated fat, high in fiber, niacin, potassium, vitamin A, vitamin B6 and vitamin C!
Credit: Foodista.com – The Cooking Encyclopedia Everyone Can Edit